Facebook business groups can be great to promote your business and serve your target market, but should you add people to them without their permission?
How do people feel and react when you add them to groups, and how will it affect your business? Watch the video below to get my opinion on this.
In case you don't know how adding people to a group works, when you add someone to a group on Facebook, they're in it. They don't get the option to confirm or accept the invitation, they're placed in the group right away and they start getting correspondence of posts, and other interactions in the group. If you've been added to a group before, you'll know that you begin getting notifications, and other information. If you didn't want to be added to this group, then you're getting information you didn't request, aka spam.
This can get very, very annoying…
You've likely built up your relationship with the people on your Facebook, and when you invite them to Facebook business groups, for information that they didn't even request, it's gonna really annoy them.
Do you think this will help, or hurt your relationship with these people?
Adding People to Facebook Business Groups Without Asking
It really annoys me when I get added to Facebook business groups that I didn't request to join. My first instinct, and most others', is to leave the group. Not only that, I probably won't ever do business with the person who invited me to the group. It's not common to want to do business with people who annoy you 😛 that's not the way it works.
People join and buy from people who they know, like and trust, and people who they perceive to be leaders who can help them get to where they want to go. So if you're inviting people to groups without their permission, you're annoying people and they will not join you.
Adding people to groups in this way also comes across as very unprofessional.
Having a Facebook group is a great idea to build your audience and provide solutions to your target market but you don't want to add them in this way. It's just like a telemarketer calling you, bothering you about something they didn't even want to know about.
If you want to learn more about how to use Facebook groups for marketing, and other online marketing strategies, feel free to check out the same system I use that has taught me a lot of these fundamentals.
THE TOP EARNER FRAMEWORK?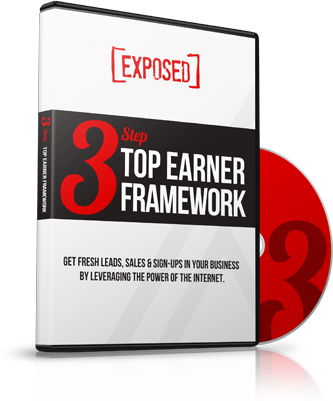 FINALLY Unlock the 3-Step Framework and Learn How to Get Fresh Leads, Sales & Sign-Ups in YOUR Business Leveraging the Power of the Internet.
Adding People to Facebook Groups For Entrepreneurs
If you do want to invite people to Facebook business groups, there's a better way to do it. Chat to them, tell them you have a group that they could maybe benefit from, or you have a group about whatever your focus is, and tell them to let you know if they'd like to be a part of it.
This doesn't come across as desperate, and people have given you permission to add them. Now when people join your group, they will be happy to be there, not annoyed because they keep getting notifications that they didn't want. This is how to use Facebook groups for marketing.
In contrast to just adding people to groups, this will help your relationships with people, not hurt them.
Business people love being in groups, especially Facebook groups for entrepreneurs, they just don't like being added without consent.
This also positions you in the right way for people to come and join you or buy from you, whereas if you invite people to groups without their permission, they won't join you, and they won't buy from you. Trust me on this!
Additional Resources
How to Use Facebook Groups for Marketing
Are Network Marketing Groups on Facebook a Waste of Time?
---
Did you get value from this post on Should You Add People to Facebook Business Groups? If so, I'd really appreciate it if you left a positive comment below, and shared it on social media because I see so many people making this mistake and it's hurting their business.
PS: If You Don't Already Have a Blueprint For Generating Leads Online Like Clockwork, Check This Out (Unless You Already Have Too Many Leads) – Click Here For Instant Access